LED with 4 digits or LCD with 6 digits
pressure ranges from 0..60 mbar up to 0..700 bar
accuracy 0.5% FS (combined error), option 0,1% of reading ± 0,05% FS
explosion-proof design (ATEX)
powered from a built-in accumulator
pressure difference measurement with the use of an external sensor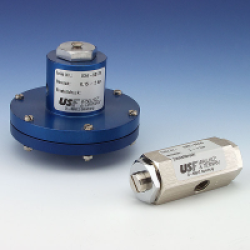 The safety pressure overload devices are basically spring loaded piston type valves. There are three basic types available, which in steps, cover continuously an overall pressure range from min. 12 mbar to max. 70 bar.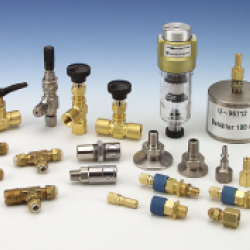 All instruments can be equipped with appropriate connectors and adapters inclusive quick connectors and flanges. Also shut-off, regulating and selector valves are offered. On request each precision dial gauge can be supplied with a suitcase-type carrying case.